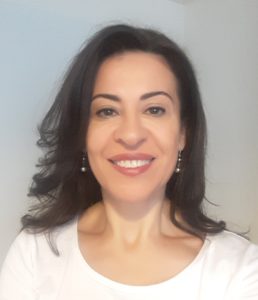 Rodoula H. Tsiotsou
Professor of Services Marketing
Director of Marketing Laboratory MarLab
Department of Business Administration
University of Macedonia
Welcome to the Marketing Laboratory MarLab
It is a great pleasure to welcome you to the Marketing Laboratory MarLab at the Department of Business Administration of the University of Macedonia located in Thessaloniki, Greece. MarLab was established in February 2015 with the Rector's Act No 3199/24-2-2015 (FEK 263)  and is dedicated to marketing research, education, counseling and training. The mission of MarLab is to carry out research of international scope and to support high quality educational activities in subjects related to the field of Marketing. The main goal of MarLab is to become a leading research and knowledge center that focuses on research in marketing and contributes theoretically and practically. I would like to invite you to take a look at the membership opportunities of MarLab, join our team, and participate in a network of marketing researchers and practitioners.
Our core values at MarLab are:
Commitment
Our commitment to outstanding marketing science is strong and unwavering, requiring extraordinary passion and a commitment to creativity and innovation.
Collaboration
Collaboration is the cornerstone of our laboratory. It enhances the ability of the individual to contribute and aligns all of us in the pursuit of our research mission.
Communication
Commitment to communication is fundamental to our success. It fosters trust, clarity, inclusion, and better decision-making.
Community
We recognize the significance of the individual to our mission and hold ourselves accountable to provide a supportive environment for our colleagues, partners, associates and students so that they can perform to their fullest.